BATFOAM
Quick foam regulator based on silicon
Batfoam is a concentrated foam regulator based on silicon to be utilized for washing applications of bottles, CIP and spray systems, food industries and beverage bottling in general.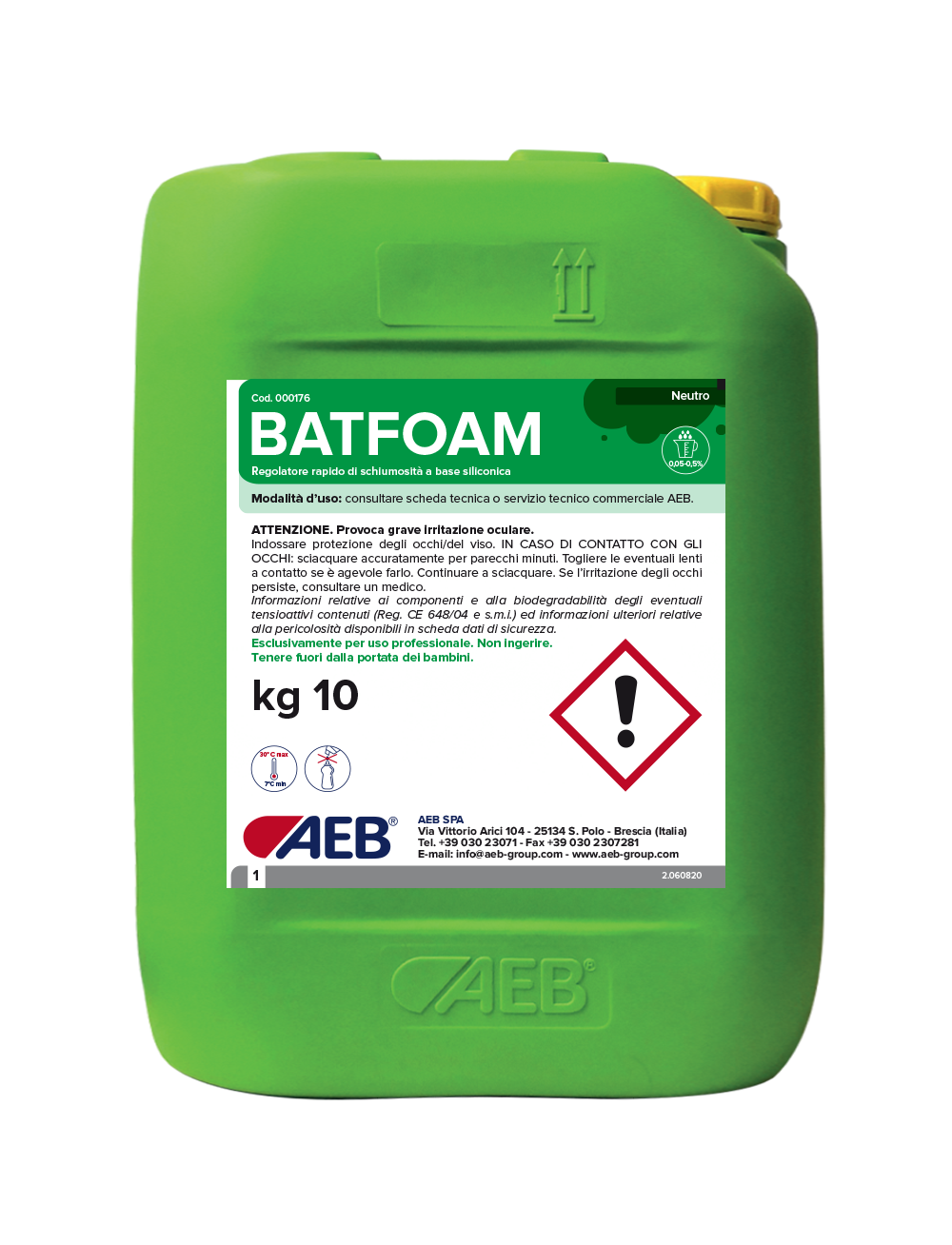 applications
Batfoam can be utilized as foam controller in all systems such as bottle washing, CIP recycling plants, spray systems, dynamic washing, pasteurizers. It can be used with particular attention even in water depuration plants.
packages
10 kg net drums.
Do you want to be always informed of all the news, initiatives and events of the Group? Subscribe now to our newsletter!