BATFOAM 858
Anti-foaming agent
Batfoam 858 is a very effective anti-foaming agent, based on food-grade silicon. Its active principle prevents foam formation thanks to the reduction of the surface tension.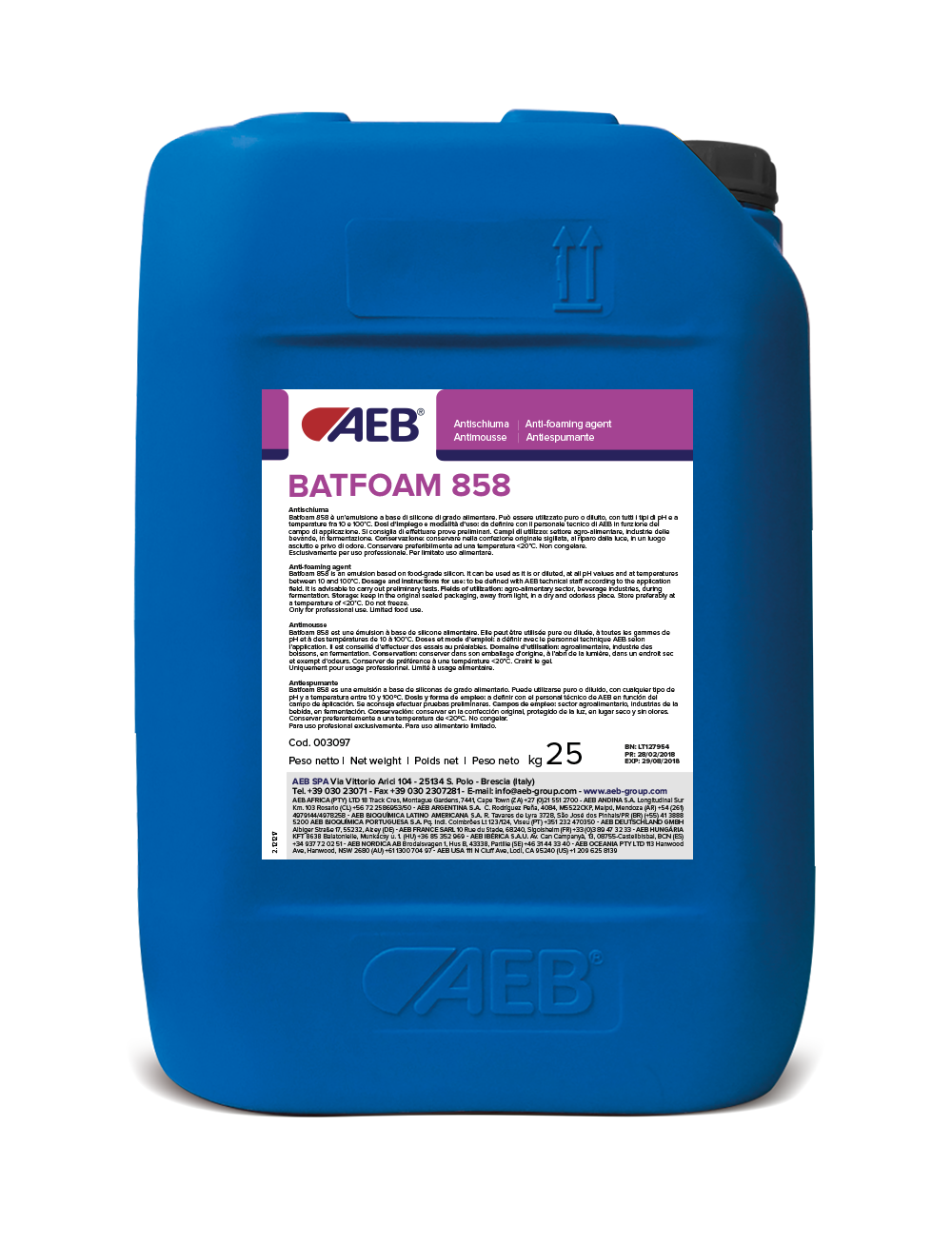 applications
It is particularly recommended to treat foam problems in watery solutions and it can be used in different field, such as: *agro-alimentary sector; *beverage industry; *during fermentation.
packages
25 kg plastic drums (pallet 800 kg).
Do you want to be always informed of all the news, initiatives and events of the Group? Subscribe now to our newsletter!