GALLOVIN Thermo
Antioxidant for thermovinification
AEB has developed an antioxidant process that begins with the aid of Gallovin Thermo, which, thanks to its powerful antioxidant action, prevents oxidations, by improving the colour quality and the aromatic outline of the wines produced.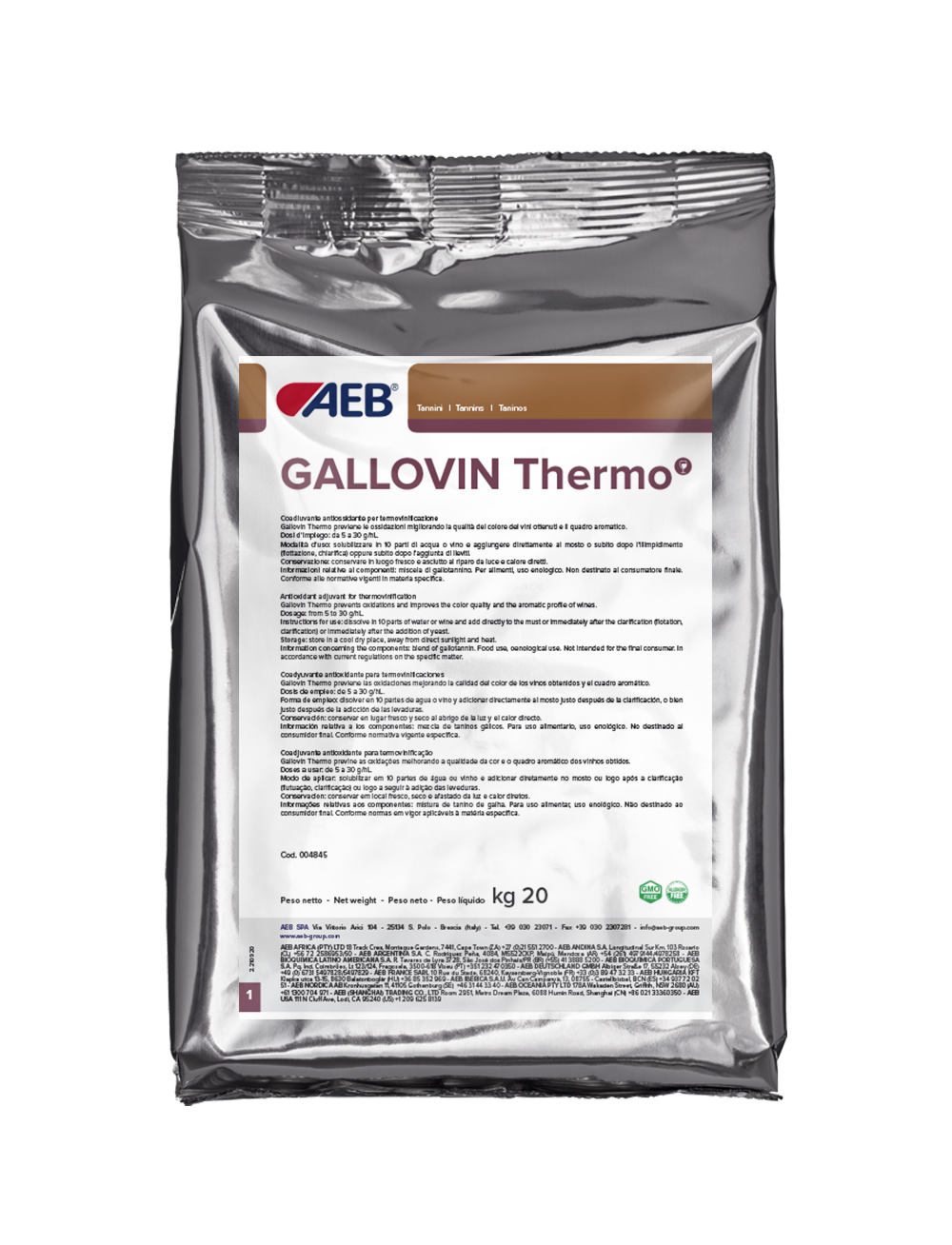 composition
Mix of gall tannins.
packages
5 kg net bags. 20 kg net bags.
Do you want to be always informed of all the news, initiatives and events of the Group? Subscribe now to our newsletter!