ECOCLEAN
Concentrated, low alkalinity emulsifying detergent for manual cleaning
Ecoclean is a low alkalinity and low foaming concentrated liquid detergent, suitable for all treatments of manual cleaning to be typically carried out in food industries and for the floor washing in production areas.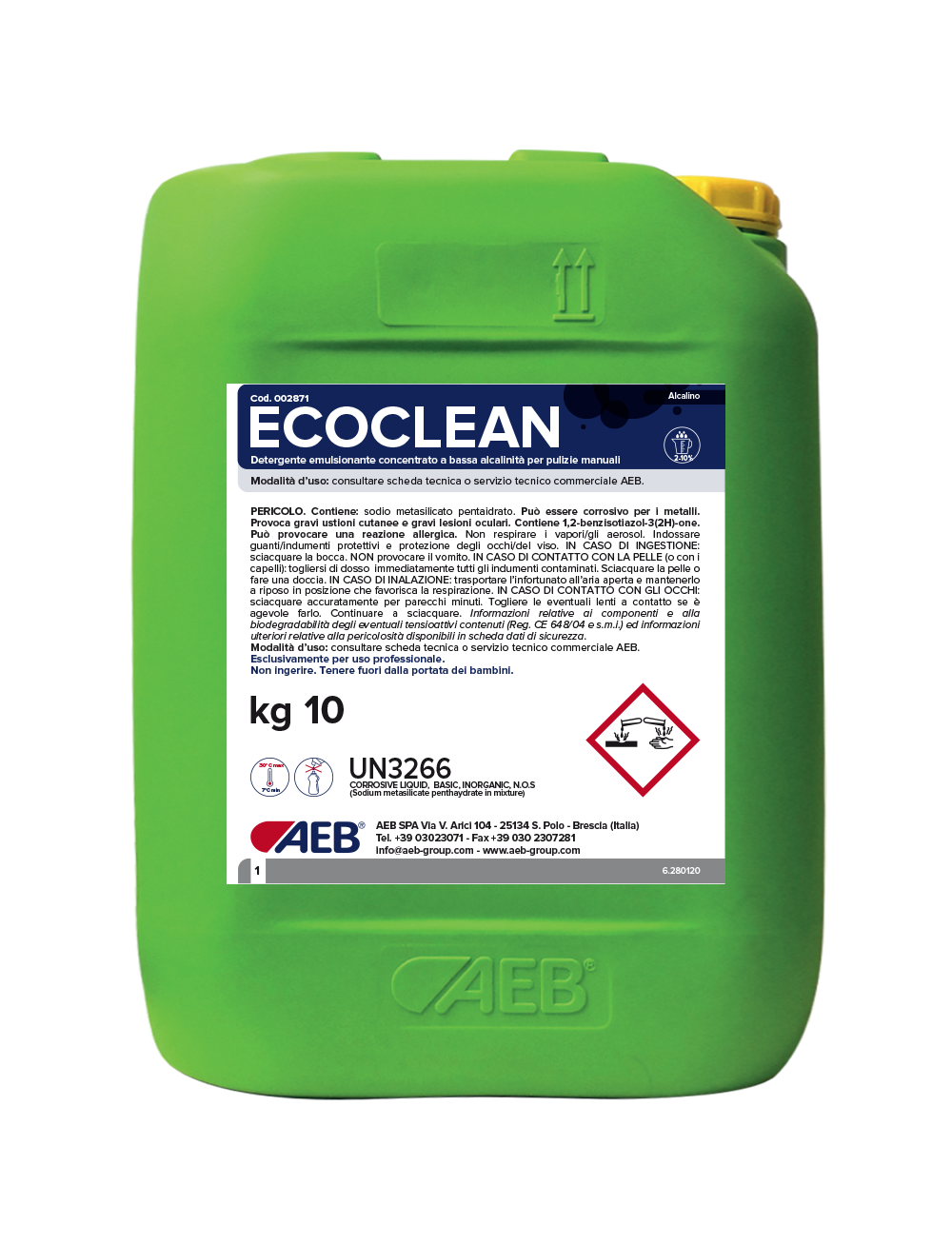 applications
Manual cleaning with brushes, dusters, nebulisers or by immersion of surfaces and equipments. Floor washing also with washer-dryers. Wall washing. External parts of equipments and sensitive equipments.
packages
10 kg net drums. 25 kg net drums. 200 kg net drums. 1000 kg net IBC.
Do you want to be always informed of all the news, initiatives and events of the Group? Subscribe now to our newsletter!