ANTIOXIN SB
Beer antioxidizing agent
Antioxin SB is a powerful antioxidant that minimises or completely eliminates oxygen from beer, including bottleneck oxygen.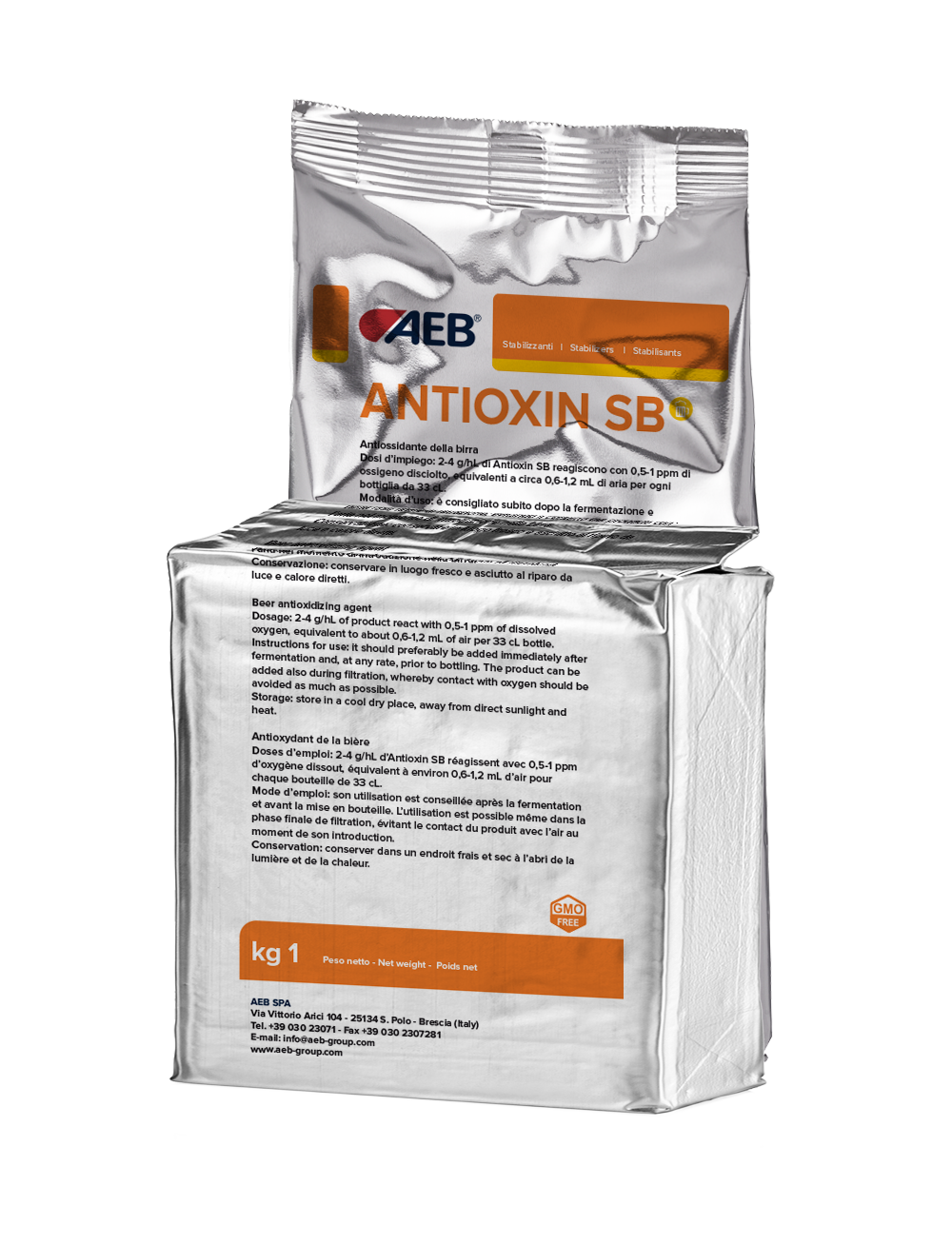 composition
Potassium metabisulphite and its equimolecular components with suitably buffered ascorbic acid.
packages
1 kg net packs in cartons containing 4 kg.
Do you want to be always informed of all the news, initiatives and events of the Group? Subscribe now to our newsletter!