FERMOPLUS® Spicy Fruit
Yeast nutrient with a high content of amino acids, ideal for obtaining wines with great aromatic expression
Fermoplus Spicy Fruit shares the fruity and spicy notes with the vines, enhancing the red berry vines and increasing their aromatic potential. It is an activator based on yeast hulls and autolysates, particularly endowed with specific amino acids which are fundamental for the characterization of wines with a "fruity and spicy" aromatic profile. The use of this nutrient in must allows these typical aromas to be perceived much more clearly in the varieties that naturally possess the precursors, while its addition in different varieties favours the production of hints related to these notes.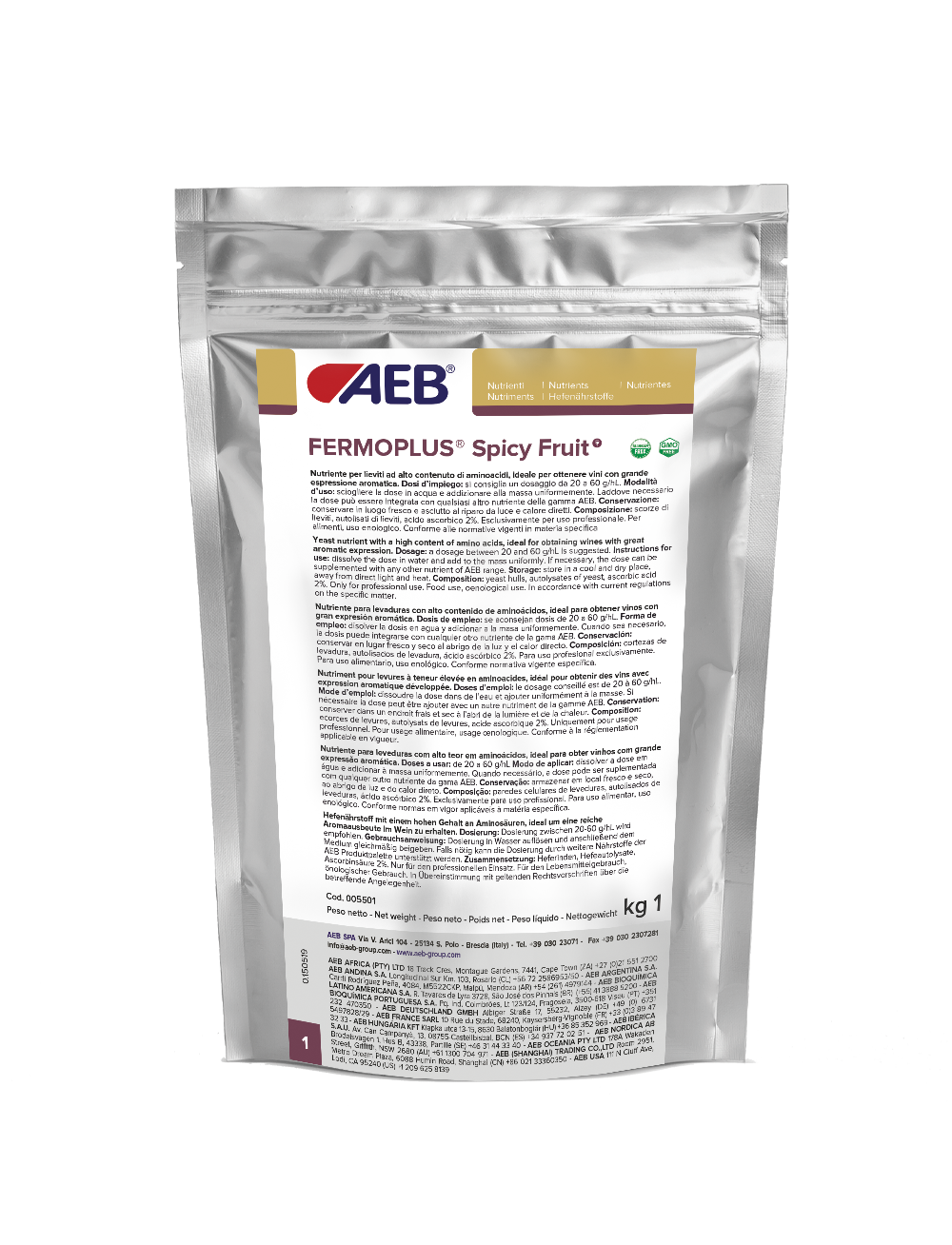 composition
Yeast hulls, yeast autolysates, L-Ascorbic acid.
packages
1 kg net packs in cartons containing 15 kg. 5 kg net bags.
Do you want to be always informed of all the news, initiatives and events of the Group? Subscribe now to our newsletter!