P.D.S. (PIPING DISCHARGE SYSTEM)
Piping discharge systems allow separating the different products to be transferred by means of a diaphragm, preventing them from mixing, drastically reducing product losses.
HOW THE P.D.S. WORKS
The system is ideal when the dis tances, both in the production and in the emptying phases, are long. The diaphragm is designed to be detected during its movement and is compatible with all detergent and sanitising solutions that may be used for washing the lines.
The P.D.S. consists of techno-polymer ball which is elastic enough to slide inside a special pipe thanks to the thrust of a gas or of water or wine. The movement is automatic and managed by a central PLC.
In addition to the departure and arrival station, it is also possible to have intermediate stations and the pipe can thermostatically control the product circulating inside it (whether hot and cold), thus optimising filling functions.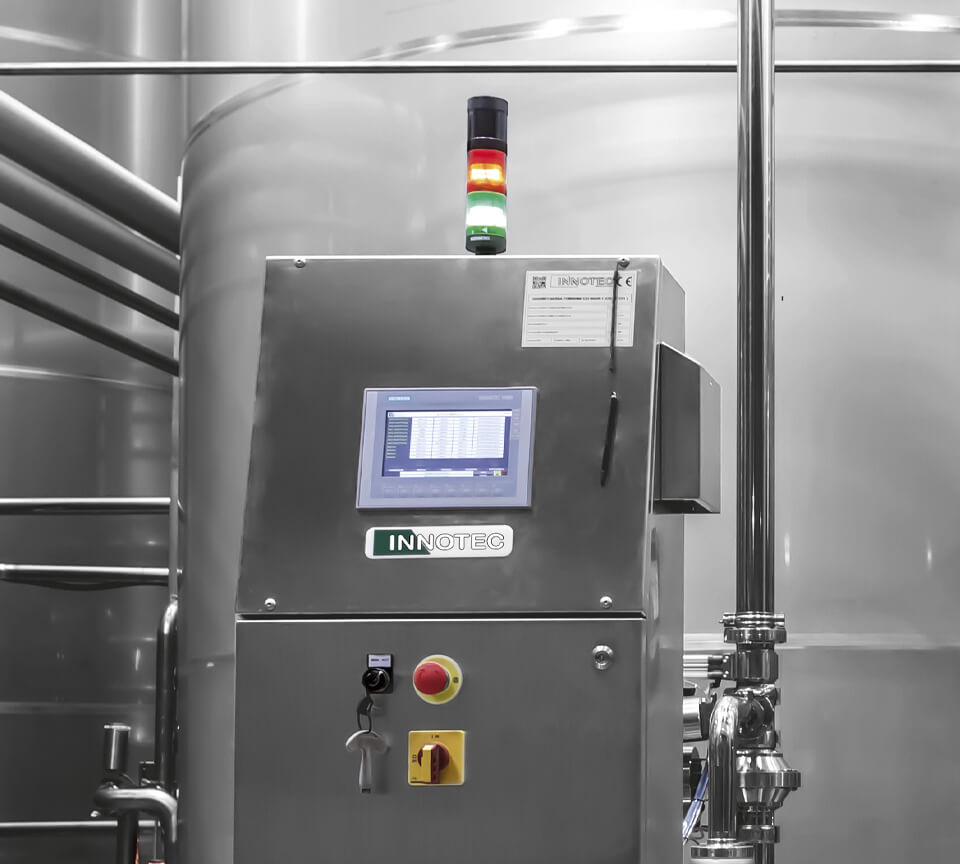 WHY CHOOSE P.D.S.
Internally polished AISI 316 stainless steel structure.
3" pipes sectioned by automatic ball valves.
In-line acclimatisation also for pressure products.
Real-time ball movement feedback.
Can be integrated with C.I.P., dosing and micro-filtration systems.
Better pressure management during filling to prevent the formation of froth.
Do you want to be always informed of all the news, initiatives and events of the Group? Subscribe now to our newsletter!