DOSING SYSTEMS
In-line dosing systems allow additives and adjuvants to be measured and dosed directly into the product before it is packaged, ensuring high precision and maximum safety
HOW DOSING SYSTEMS WORK
High precision and maximum safety are ensured by monitoring the levels of redudant products added during all phases of the process. The use of cutting-edge sensors guar antees accurate dosing operations.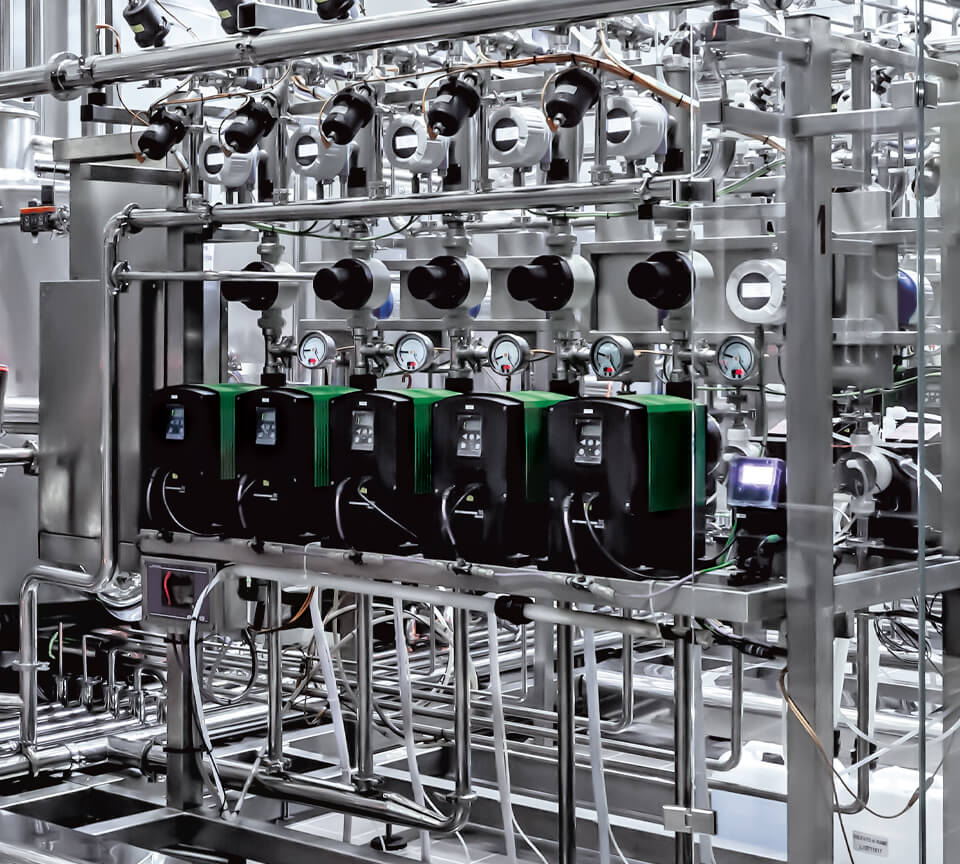 WHY CHOOSE DOSING SYSTEMS
Step by step diaphragm pumps with feedback in case of anomalies.
Mass flow dosing monitoring sensor.
Scale that weighs the consumption of the product that has been dosed.
Can be integrated with C.I.P., micro-filtration and P.D.S. systems.
Large injection dosing units
Do you want to be always informed of all the news, initiatives and events of the Group? Subscribe now to our newsletter!