C.I.P. (CLEANING IN PLACE)
C.I.P. plants (cleaning in place) are systems for the management of closed circuit washing processes and are the ideal choice for cleaning micro-filtration systems, bottling lines, storage tanks, exchangers and other types of food and wine equipment.
HOW C.I.P. PLANT WORKS
Concentrated detergents and sanitisers are automatically measured out in order to prepare the desired washing solution, which can then be recovered in dedicated tanks by verifying the characteristics of the solution with internal sensors.
The efficiency of our systems is further guaranteed by the possibility of heating the solutions with systems that provide for the recovery of calories.
In the automatic systems, the PLC managed processes allow complete traceability of the washing activities.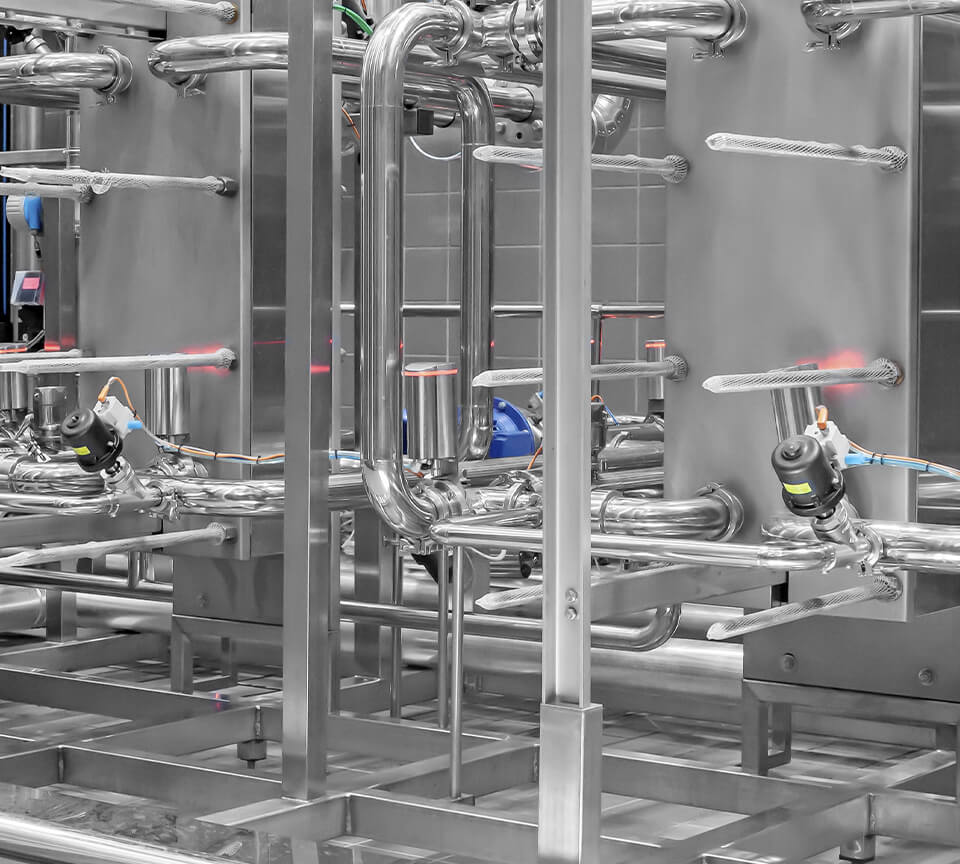 WHY CHOSE C.I.P. PLANT
Control of dosing and t emperatures.
Recovery and recirculation of solutions.
Remote technical support.
Interface with external systems.
Do you want to be always informed of all the news, initiatives and events of the Group? Subscribe now to our newsletter!