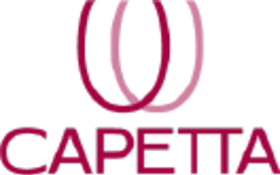 CAPETTA CHOOSES INNOTEC FOR ITS AUTOMATIC MICROFILTRATION
The collaboration between INNOTEC and Capetta began in 2003 with the supply of the first automatic microfiltration plant for still and sparkling wines.
Following the replacement of the filling machine in 2021, a new plant including all the innovations made over the years was installed and started up.
The current automatic microfiltration plant therefore includes a double microfiltration line with corresponding CIP and an integrated dosing system.
A new line, also by INNOTEC, dedicated to sparkling wines, with similar characteristics to the existing plant, has been added in 2022.
The possibility of creating exclusive plants according to the 'tailor-made' philosophy is for INNOTEC synonymous with pride and a stimulus for growth, which is based on listening attentively to the customer's needs for targeted technology and oenology.
THE CAPETTA AUTOMATIC MICROFILTRATION PLANT