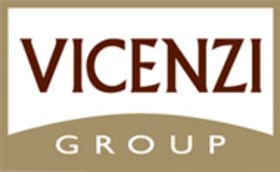 THE INNOTEC C.I.P. IN THE VICENZI GROUP CONFECTIONERY FACTORY
VICENZI GROUP is an Italian manufacturer of confectionery excellence, known worldwide for its dry, fresh and assorted pastries, biscuits and baked goods.
For the hygiene management of its new production lines at its plant in Verona, Italy, it relied on technology by INNOTEC, with the C.I.P. (Cleaning in Place) system.
VICENZI's request arised from the need to manage automatically and with maximum hygiene efficiency the cleaning and sanitising operations of the new lines for the preparation of two traditional products: the famous "Savoiardi" and "Amaretti".
The C.I.P. unit produced was therefore engineered with the aim of centralising in a single unit all the components to be dedicated to the cold, hot and chemical management cycles: the caustic and waste recovery tank, a heat exchanger and dedicated dosing pumps for the CELON NT and REMOX detergents, and the PERCISAN disinfectant were all housed in a single plant.
Through the simple user interface control of the PLC managed PC Panel, the operator is able to manage the C.I.P. with preloaded parameters and functions that can be customised according to certified company procedures.
Integration with the company's production management supervisory systems and automated integration with other machines in the production cycle complete the requirement to meet the Industry 4.0 development plan.
THE VICENZI GROUP'S C.I.P. PLANT