LEVULIA® PULCHERRIMA
Organic yeast that elevates the extraction of varietal aromas present in grapes

LEVULIA PULCHERRIMA is a strain of yeast born from a research program on microbial ecology that has allowed the isolation of various species of non-Saccharomyces yeasts. This selection generated from the various "terroirs" of Burgundy was carried out in collaboration with the Institut Universitaire de la Vigne et du Vin (IUVV), in Dijon. LEVULIA PULCHERRIMA belongs to the species Metschnikowia pulcherrima, a strain of yeast naturally present on the skin of grapes, which contributes, from the stage of pre-alcoholic fermentation, to the organoleptic complexity of the wine, enhancing its varietal aromas. From a metabolic point of view, this species has the ability to produce compounds of oenological interest such as esters (Bisson et Kunkee, 1991) thyols (Zott et al., 2011) and produces minimal undesirable compounds such as acetic acid (Zohre and Erten, 2002; Jolly 2003; Zott et al., 2011). LEVULIA PULCHERRIMA is ideal for all types of aromatic vines that are terpenic and/or contain thiolates. It allows you to obtain aromatic, complex, full-bodied and fruity white or rosé wines. LEVULIA PULCHERRIMA can ensure alcoholic fermentation at least up to 8% of the volume. It is used in sequential inoculation with a yeast of Saccharomyces cerevisiae.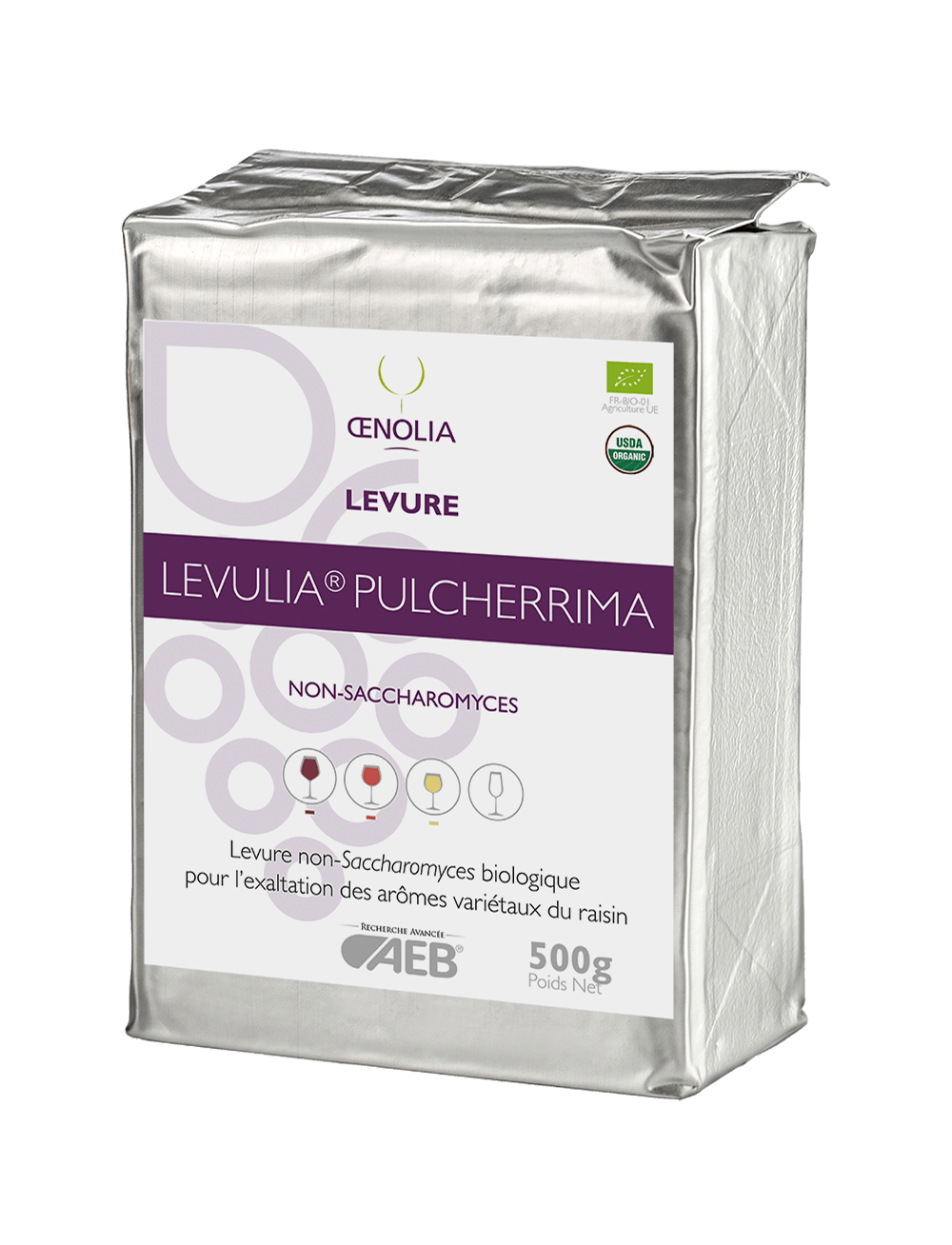 packages
500g in10 kg cardboard package (= 20 x 500g).
Do you want to be always informed of all the news, initiatives and events of the Group? Subscribe now to our newsletter!