FERMOPLUS Dap Free
Yeast fermentation nutrient based on amino acids and vitamins naturally derived from yeast cells
Fermoplus DAP Free is a nutrient, suitable for organic wines, based on pure autolyzed yeast and yeast lysate. This is not just heated inactivated yeast, but the pure extract coming from the autolysis of specific strains of yeast selected for their high content in amino acids, vitamins and Nitrogen. Autolyzed yeast provides all the nutritional elements that are needed in fermentation. Yeast extracts naturally provide amino nitrogen to the fermentation, However if needed, winemakers may integrate this with additional DAP.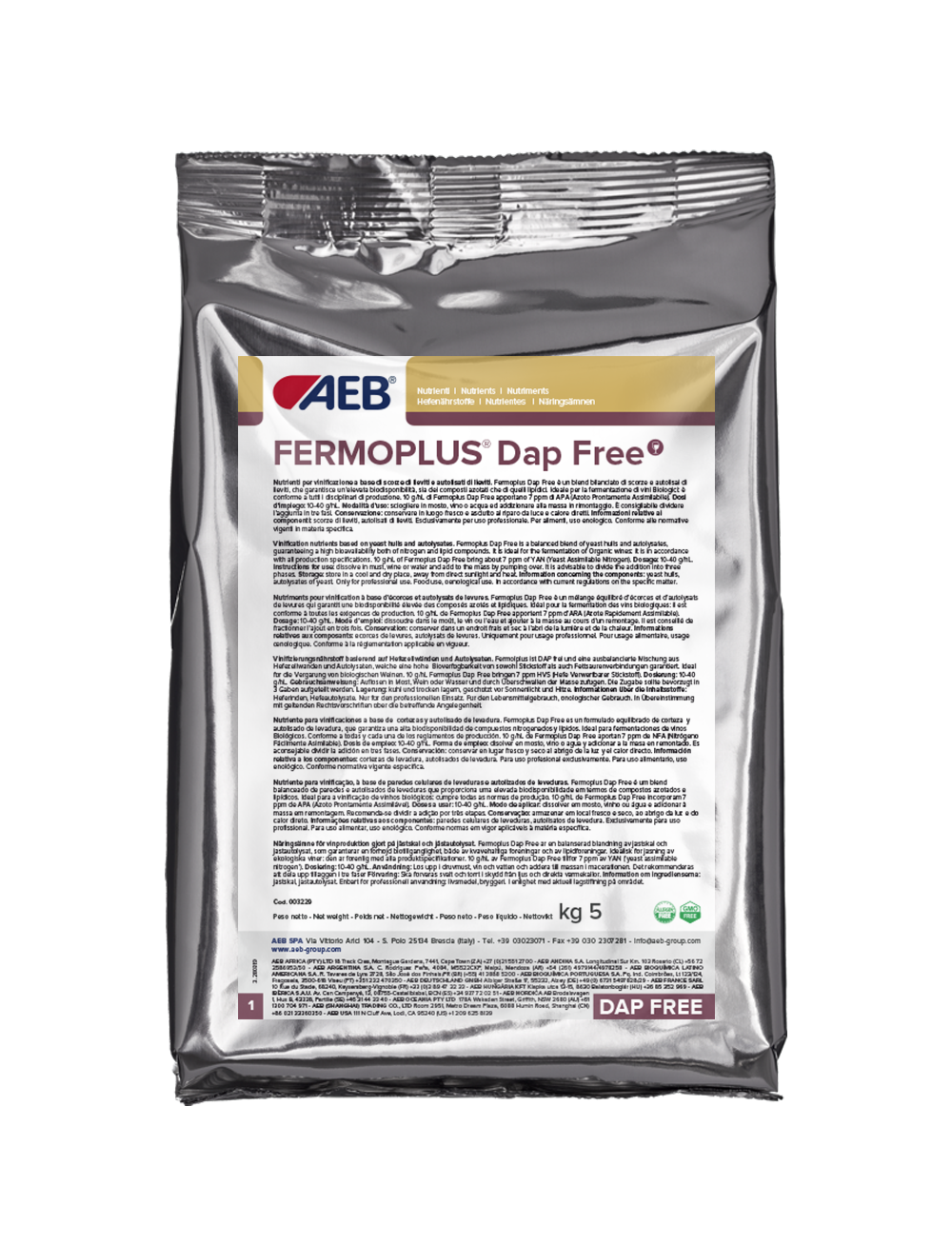 composition
Yeast cell wall preparation.
packages
5 kg net bags. 20 kg net bags.
Do you want to be always informed of all the news, initiatives and events of the Group? Subscribe now to our newsletter!