TANIBLANC
Tannin for the treatment of fruit juices and ciders
Taniblanc is a particular powder ellagic tannin, studied to be used on musts, fruit juices and ciders. It derives from prized varieties of wood, which have undergone a process of grinding, extraction, concentration and drying through atomization.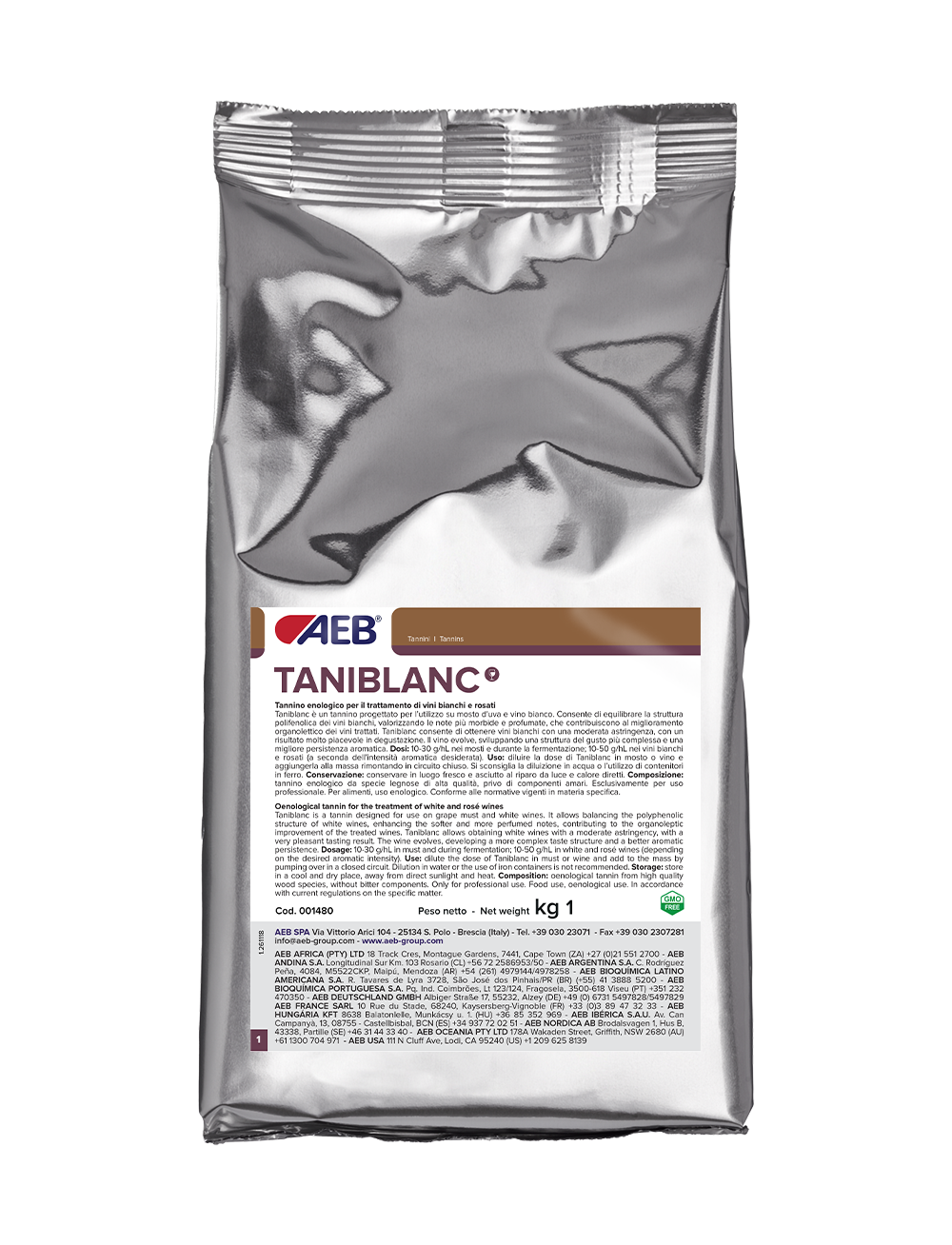 composition
Ellagic tannin derived from prized wood varieties containing no bitter components.
packages
1 kg net packs in cartons containing 5 kg or 15 kg. 5 kg net cartons, equipped with a plastic small shovel for the dosage of 250 g of product.
Do you want to be always informed of all the news, initiatives and events of the Group? Subscribe now to our newsletter!