PRONTO ALL'USO
Multi-purpose, hydro-alcoholic disinfectant for surfaces
Professional, multi-purpose, hydro-alcoholic disinfectant with rapid evaporation for surfaces. Rapid and effective bactericidal and fungicidal action. It disinfects and hygienizes all washable surfaces. It does not clog metals and leaves surfaces brilliant. Suitable for any type of material due to its neutrality.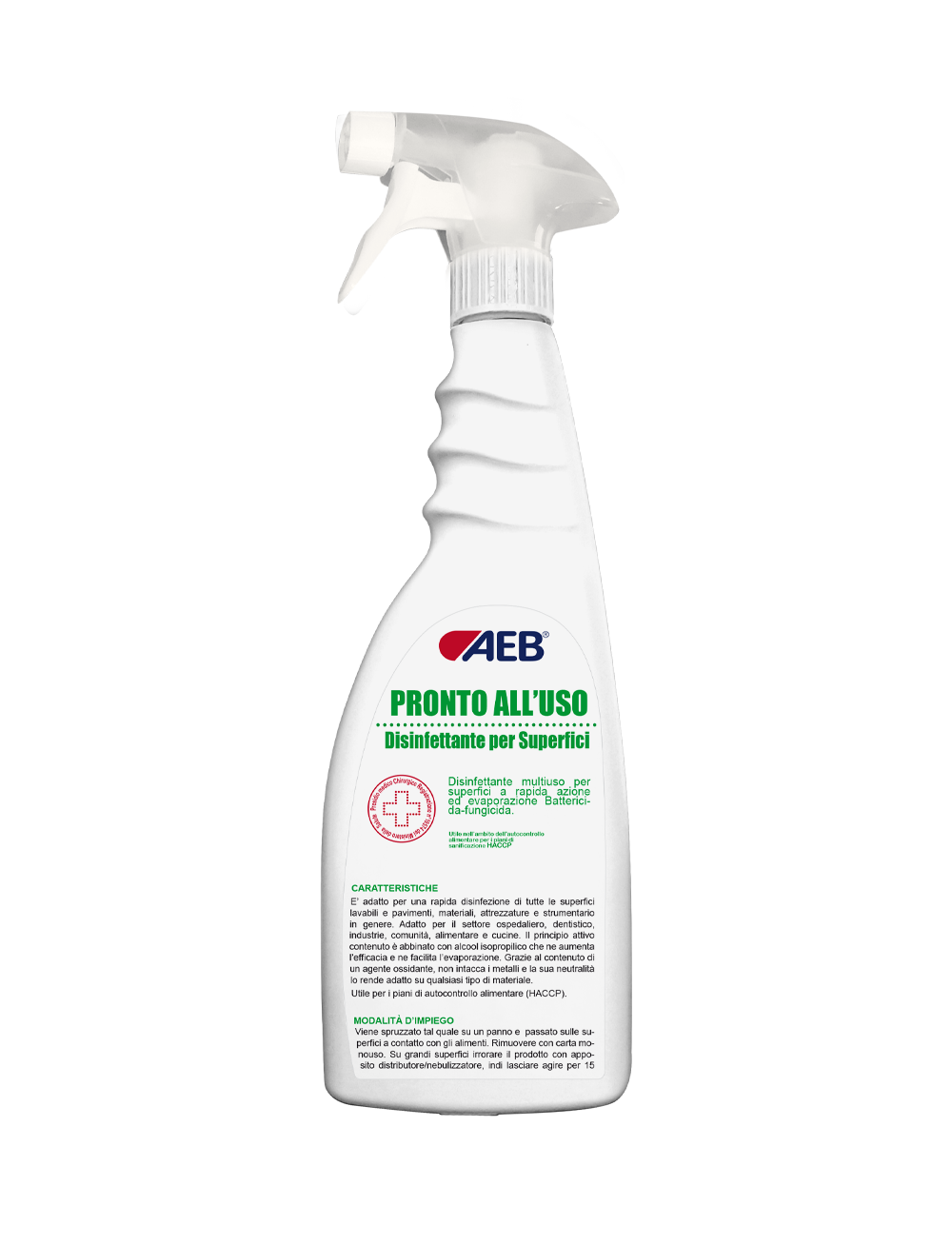 applications
Pronto All'Uso is indicated for the rapid disinfection of all washable surfaces, materials, equipment and tools in general. The 750 mL format is suitable for the sector of food, hospital, dentist, community, food industries, and kitchens. Useful for self-control plans (HACCP). The 5 L format is suitable for hygienization and disinfection of floors, tiles and large surfaces in general. Pronto All'Uso is indicated to ensure a deep hygiene, wherever it is necessary to ensure perfectly hygienized and disinfected environments. Hygienization by aspersion of surfaces, equipment and plants. Treatment of tools, conveyor belts, slicers, knife and containers.
packages
10 litres net drums.
Do you want to be always informed of all the news, initiatives and events of the Group? Subscribe now to our newsletter!