Lubimatic Control Dry
Dry lubrication system of conveyor belts in plastic material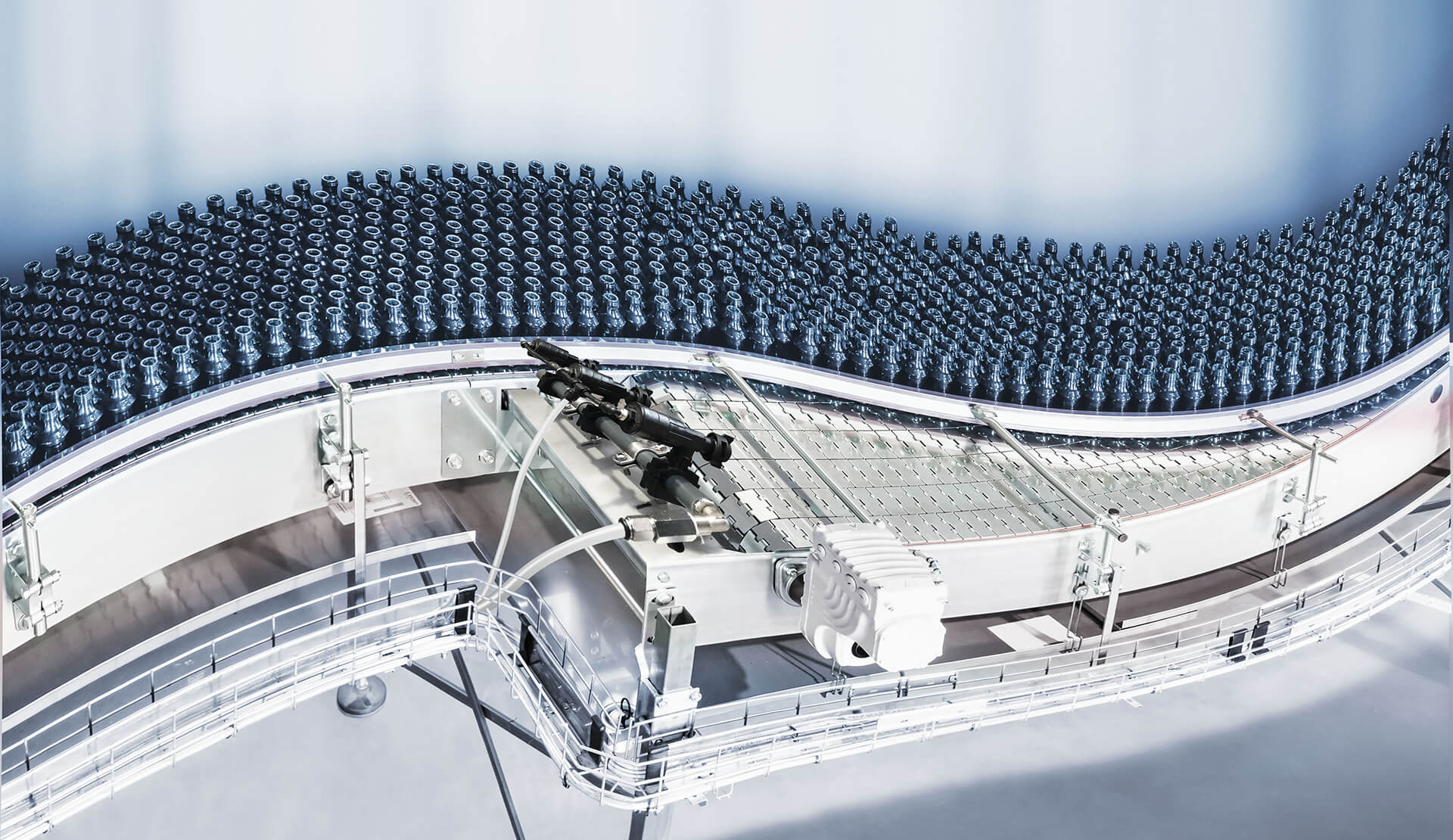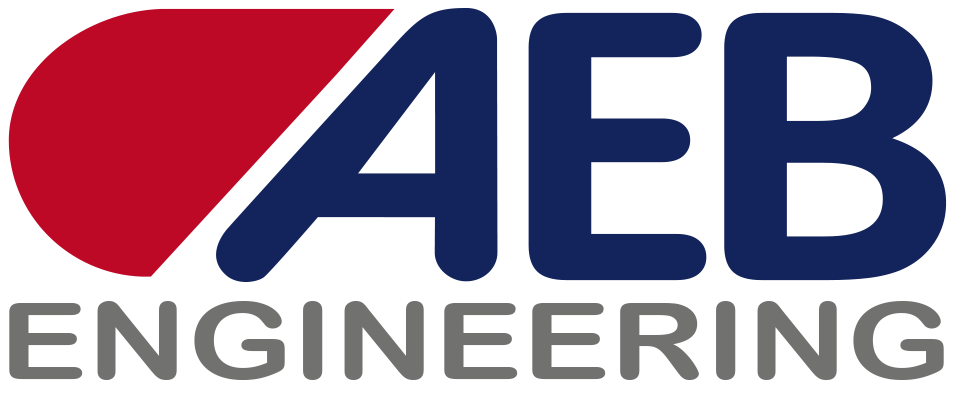 The liquid products packaging requires, before and after the filling, the transport of containers (glass bottles, plastic, steel, aluminium or polycoupled containers) on conveyor belts. The conveyor belts consist of a set of metal or plastic meshes, joined by hinges which allow flexibility. Nowadays, they slide on guides, mostly made of plastic material.
THE IMPORTANCE OF A PROPER LUBRICATION OF CONVEYOR BELTS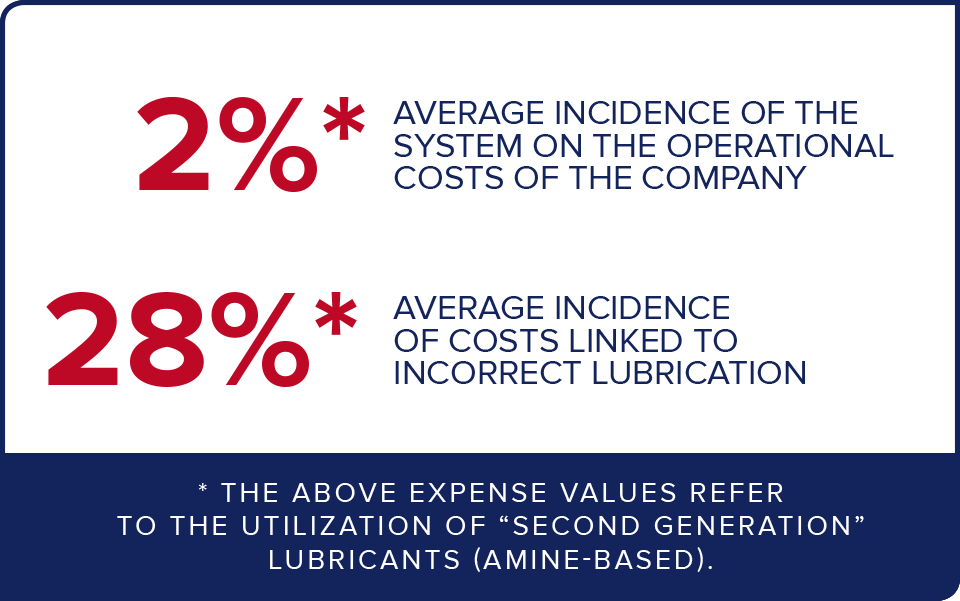 WHY SHOULD WE CHOOSE THE DRY LUBRICATION?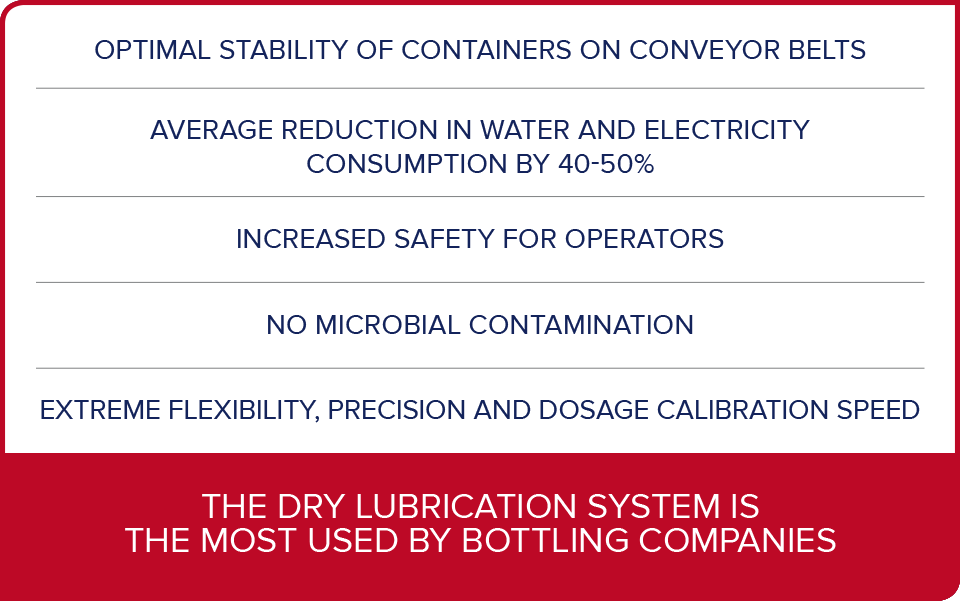 THE PNEUMATIC SPRAYING SYSTEM
For this range of equipment, AEB has developed a pneumatic spraying system, a revolutionary type of lubricant distribution and supply, innovating what already existing on the market.
THE MAIN COMPONENTS
Lubimatic Control Dry consists of:
Electrical panel, equipped with a PLC for the management of processing times and pause of each zone, a main switch, alarm and reset button, test button and dial indicator, alarm siren in the case of lack of air or product;

Pneumatic circuit, composed of air pump, product suction line with a float to indicate the lack of product, filter regulator and solenoid valves to manage the lubricant supply;

Lines, that is air inputs and outputs, lubricant inlet and outlet, plug 3P + earth.
The control unit must be coupled to the dripless pneumatic lubrication nozzles, with a standard flow rate of 200 cc/min.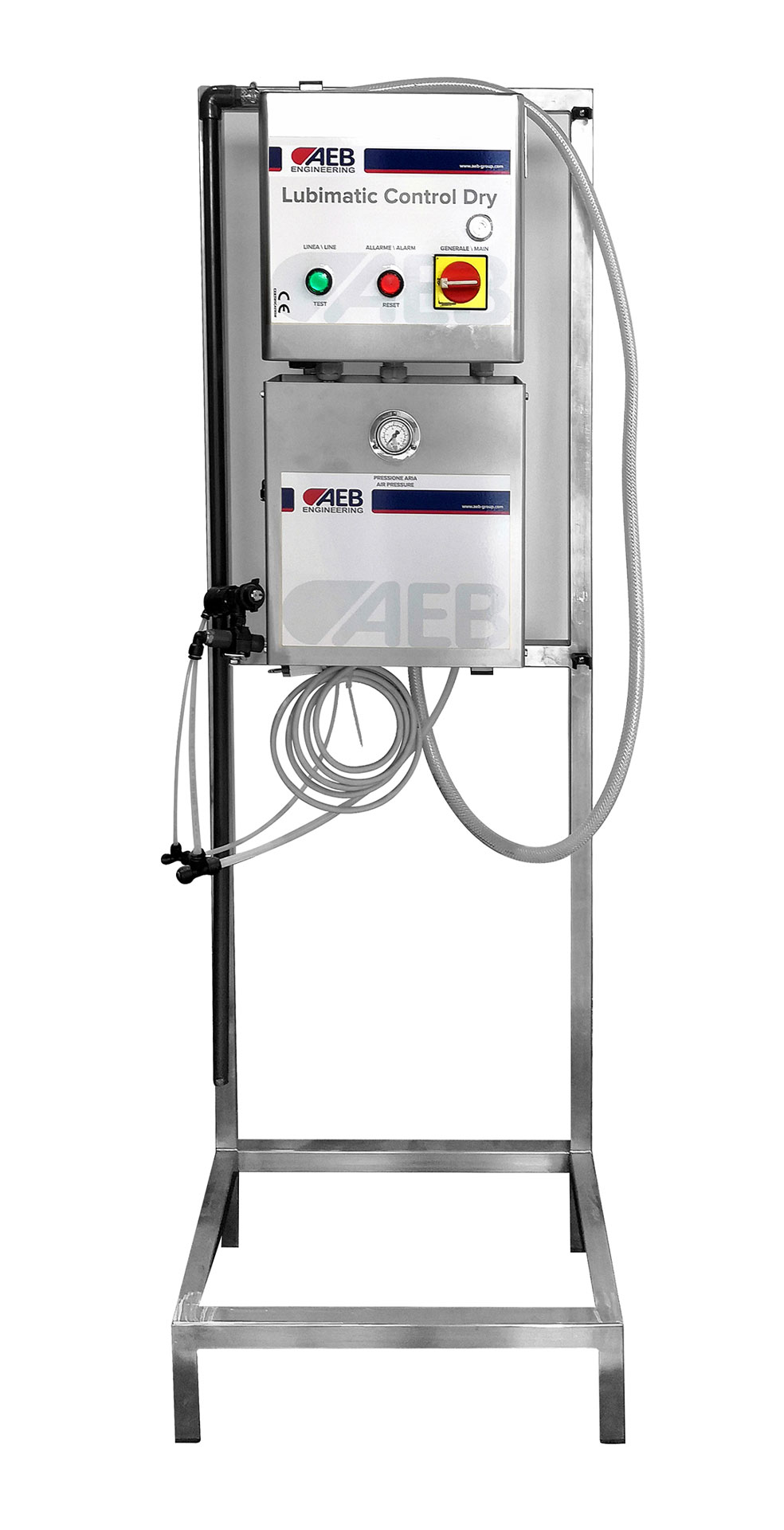 Lubimatic Control Dry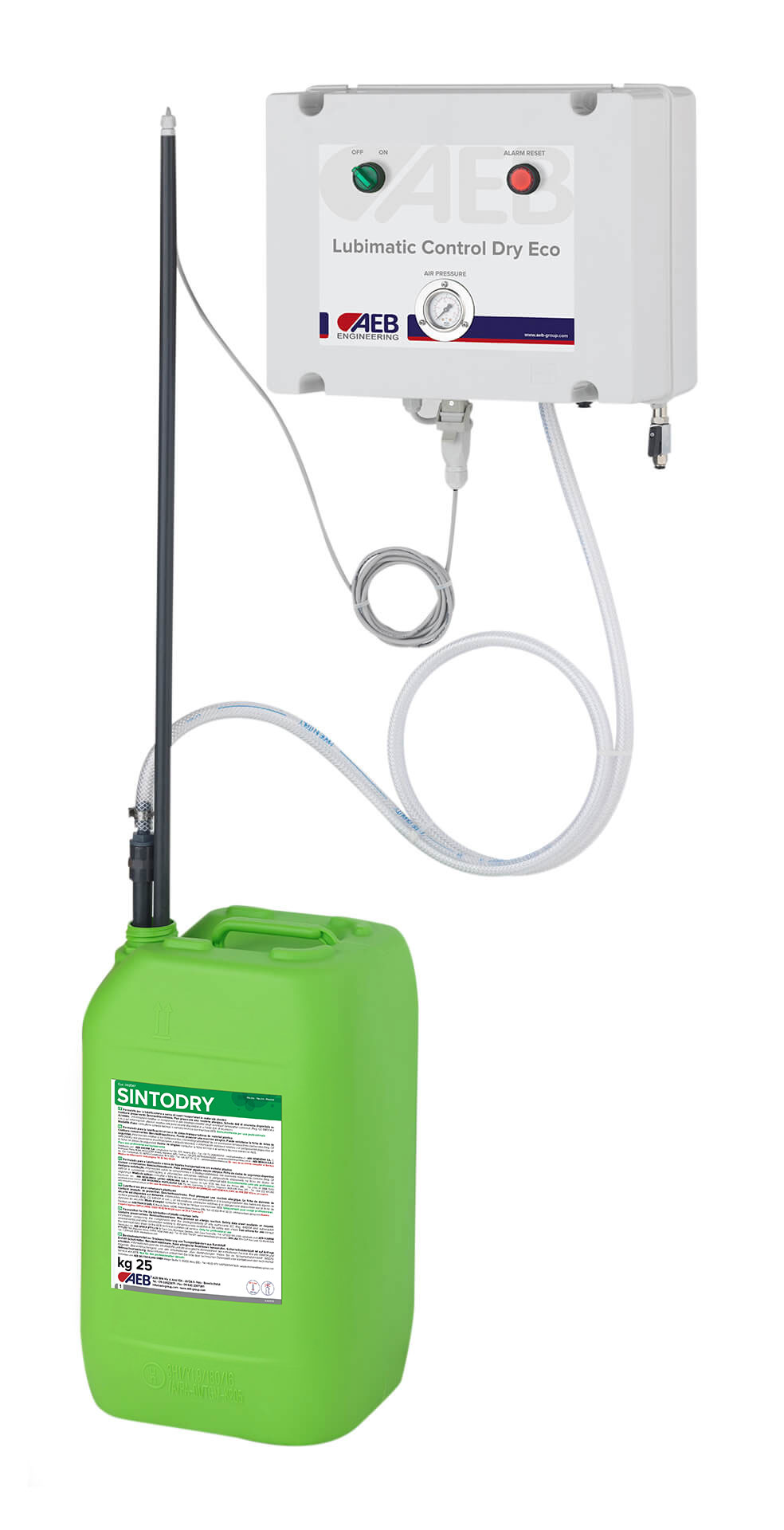 Lubimatic Control Dry Eco
Lubimatic Control Dry allows to simultaneously serve up to 80 lubrication nozzles.
| Models | Manageable plants | Dimensions HxLxD (cm) |
| --- | --- | --- |
| Lubimatic Control Dry 5 zones | Large-sized plants | 155x50x36 |
| Lubimatic Control Dry ECO* | Small-sized plants | 30x39x20 |
* The ECO version is equipped with just one zone and can handle up to a maximum of 15 nozzles, thanks to a timer for the process and pause management.
AEB recommends the lubricant SINTODRY to be used in combination with the equipment of the range Lubimatic Control Dry.
Formulation
Description
Characteristics
Application field
Modalities of utilization
Sintodry
Polysiloxan e-based lubricant
• Insensible to the water hardness

• Excellent lubricant activity
• Plastic (PET) containers

• Polycoupled cardboard (such as TETRA) for liquids, glass and cans
No dilution, with the utilization of high precision centralized systems (Lubimatic Control Dry)
Documentation
Do you want to be always informed of all the news, initiatives and events of the Group? Subscribe now to our newsletter!