SYSTEMS FOR MICRO-FILTRATION, DOSING AND SPECIFIC EQUIPMENT FOR BEVERAGE PRODUCTION PROCESSES
INNOTEC is a leading manufacturer of avant-garde system solutions in the wine-making and beverage industry in general. The care taken to respect the product is a priority for our company which specialises in designing automated systems that guarantee control over production, especially during critical stages of the varied processes.
INNOTEC solutions are designed for the beverage industry: wine, beer, alcoholic beverages, juices, water, soft drinks and any other liquid specific to the food industry.
TAILOR-MADE EQUIPMENT STARTING WITH THE DESIGN
The philosophy of tailor-made is a fundamental factor in the world of INNOTEC and consists of the design and sizing of equipment based on customer requirements. We keep in constant touch with the customer from the meticulous in-house design by a team of expert technicians and software engineers right up to the in-house production of the system.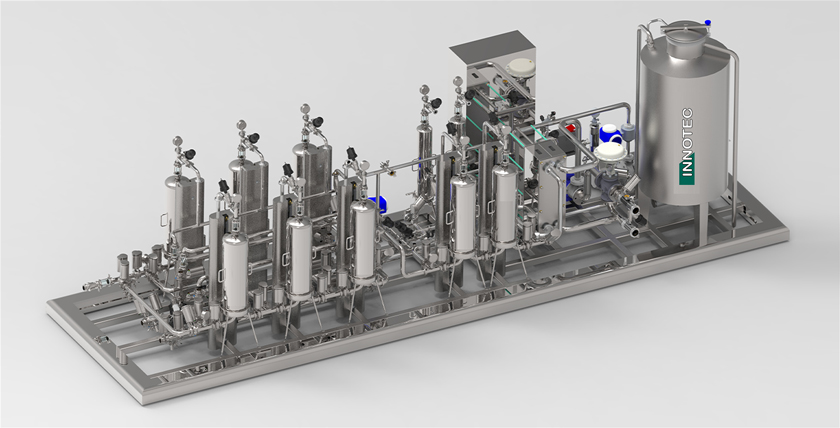 A HIGHLY INNOVATIVE, CONSTANTLY UP-TO-DATE RANGE
INNOTEC specialises in the design of systems for micro-filtration of wines and beverages, CIP (Clean-in-place) and in-line dosing.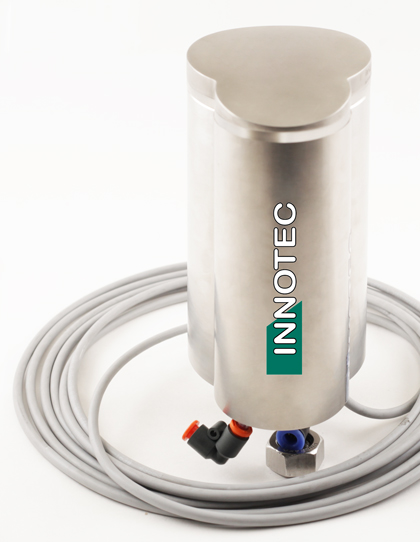 But the INNOTEC range is very broad and also includes:
Systems for stripping oxygen and carbon dioxide
Equipment for adding carbon dioxide
PDS (Pipe Discharge System) for handling liquids
Heat exchangers and pasteurisers
Systems for product recovery and redosing in line
Powder solubilisation units and much more
The experience acquired over the years means that we can build tailor-made systems that fulfil all requests of even the most demanding customers.
AUTOMATION TO OBTAIN OPTIMUM PERFORMANCE WHILST REDUCING COSTS
The common thread which runs through INNOTEC's systems is control by automation which allows the different systems within the company to be connected together. The aim is to improve productivity, minimise errors and waste in production, track processes and lastly, store historical data so that customers can perform in-depth analyses to help them make strategic decisions.
The search for new solutions to safeguard the environment has led INNOTEC to design systems aimed at recycling water and, above all, cutting down on consumption, whether in the form of energy or the consumables used during the system cleaning and sanitisation phase.
Automation, not only leads to these benefits, but also allows the work load to be reduced for all operators and staff involved in the production process.
AFTER-SALES SUPPORT AND ASSISTANCE
The technology employed for communication purposes, a CRM dedicated to this specific activity, allows our specialised technicians to provide prompt assistance to customers around the world at all times. The remote support systems allow us to assist customers in real time, providing a direct line to our offices. This approach stems from INNOTEC's philosophy of being customer-oriented because it is considered a real asset that the company strives to safeguard.
Do you want to be always informed of all the news, initiatives and events of the Group? Subscribe now to our newsletter!