FERMOL® Davis 522
Multipurpose yeast ideal for refermentations, white and red wines
The yeasts offered by AEB are the result of rigorous selections made in collaboration with prestigious Research Institutes. Fermol Davis 522 is an extremely versatile strain suitable for the production of both white and red wines. Selected for its ability to rapidly multiply, it soon prevails over the indigenous microflora and completes the fermentation in a short period of time. It is resistant to high levels of sulphur dioxide and, given an equal initial sugar content, it produces more alcohol than traditional strains. It does not interfere with the aromatic connotations of the cultivar.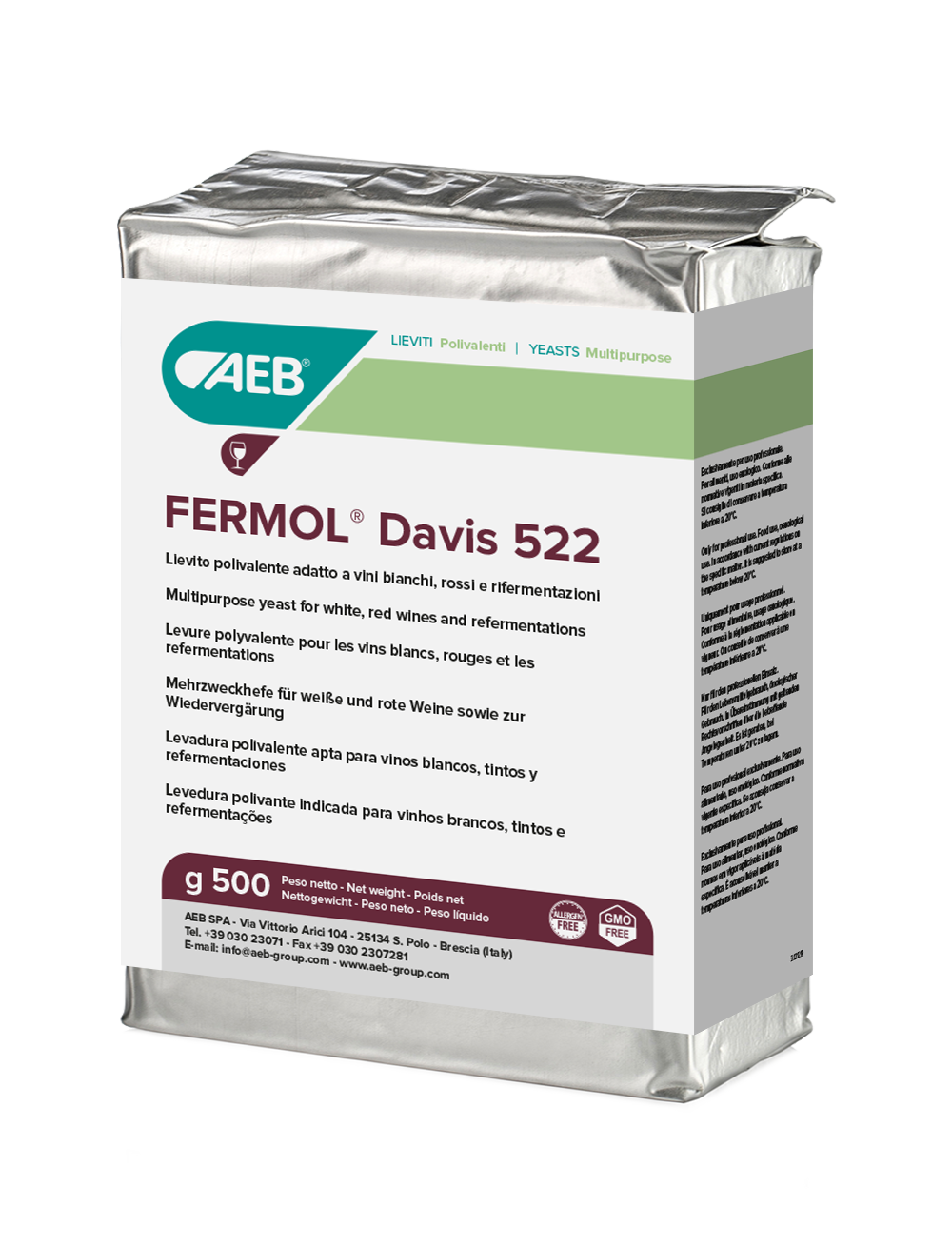 packages
500 g net packs in cartons containing 10 kg. 10 kg net bags.
Do you want to be always informed of all the news, initiatives and events of the Group? Subscribe now to our newsletter!