ENDOZYM® Glucacel UHT
Thermostable betaglucanase, with pentosanasic, cellulasic, xylanasic and arabanasic activity
Endozym Glucacel UHT is used for the treatment of barley at the beginning of germination. It reduces wort viscosity and increases the capacity of the mashing tun and results in improved filtration cycles. Its secondary activities (pentosanasic, arabanasic, cellulasic and xylanasic) grant better filterability. The stability of finished beer is improved.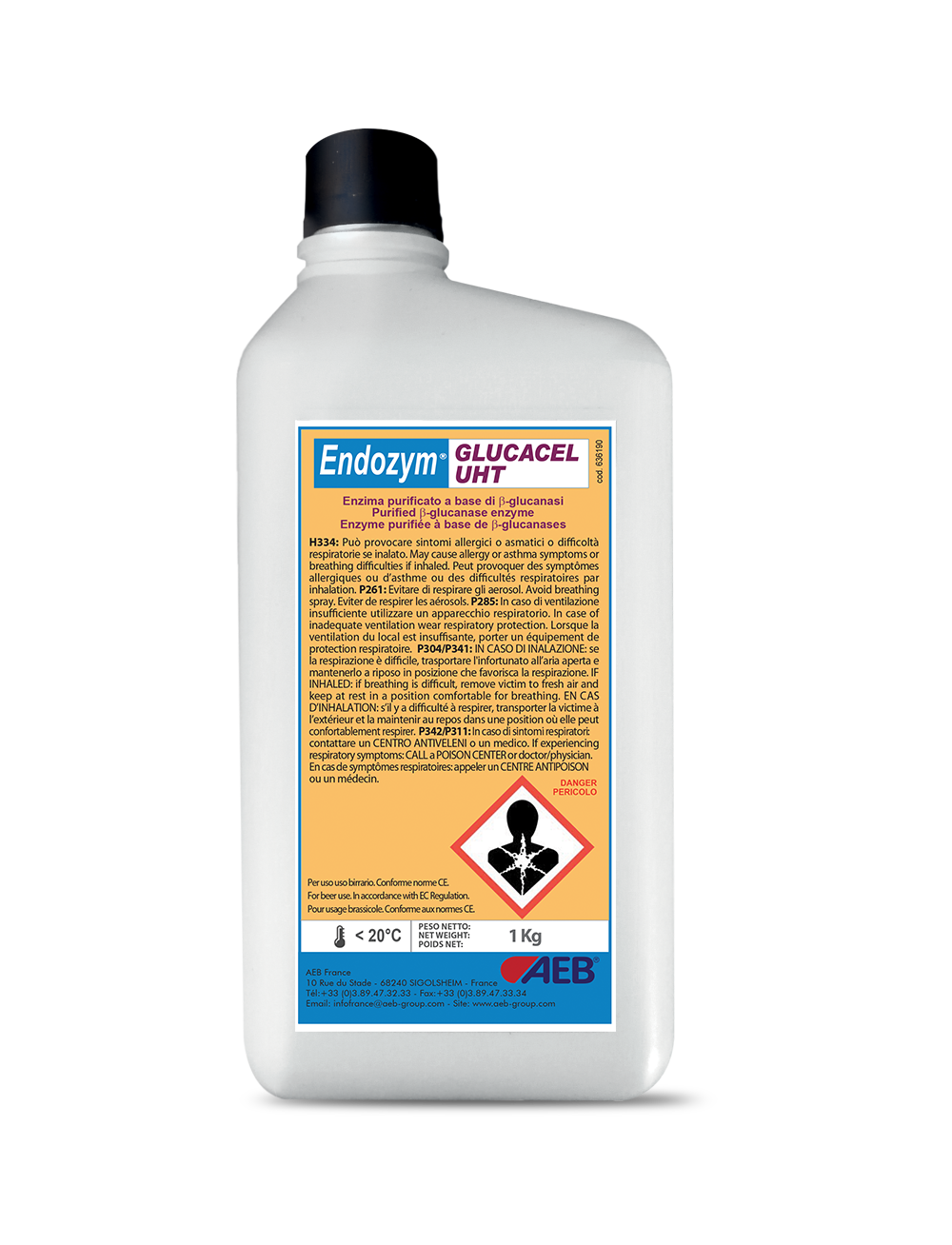 composition
Standardized enzymatic preparation based on thermo-stable ß-glucans with pentosanase, cellulase, xylanase and arabanase.
packages
10 or 25 kg net drums.
Do you want to be always informed of all the news, initiatives and events of the Group? Subscribe now to our newsletter!