ENDOZYM® Brewmix Plus
Liquid fungal and bacterial multiactive
Endozym Brewmix Plus has been formulated by AEB as a blend of neutral protease, thermostable alpha amylase and a range of B-glucanases. The different GMO free activities are produced by separate fermentations of selected Bacillus subtilis and Aspergillus niger strains.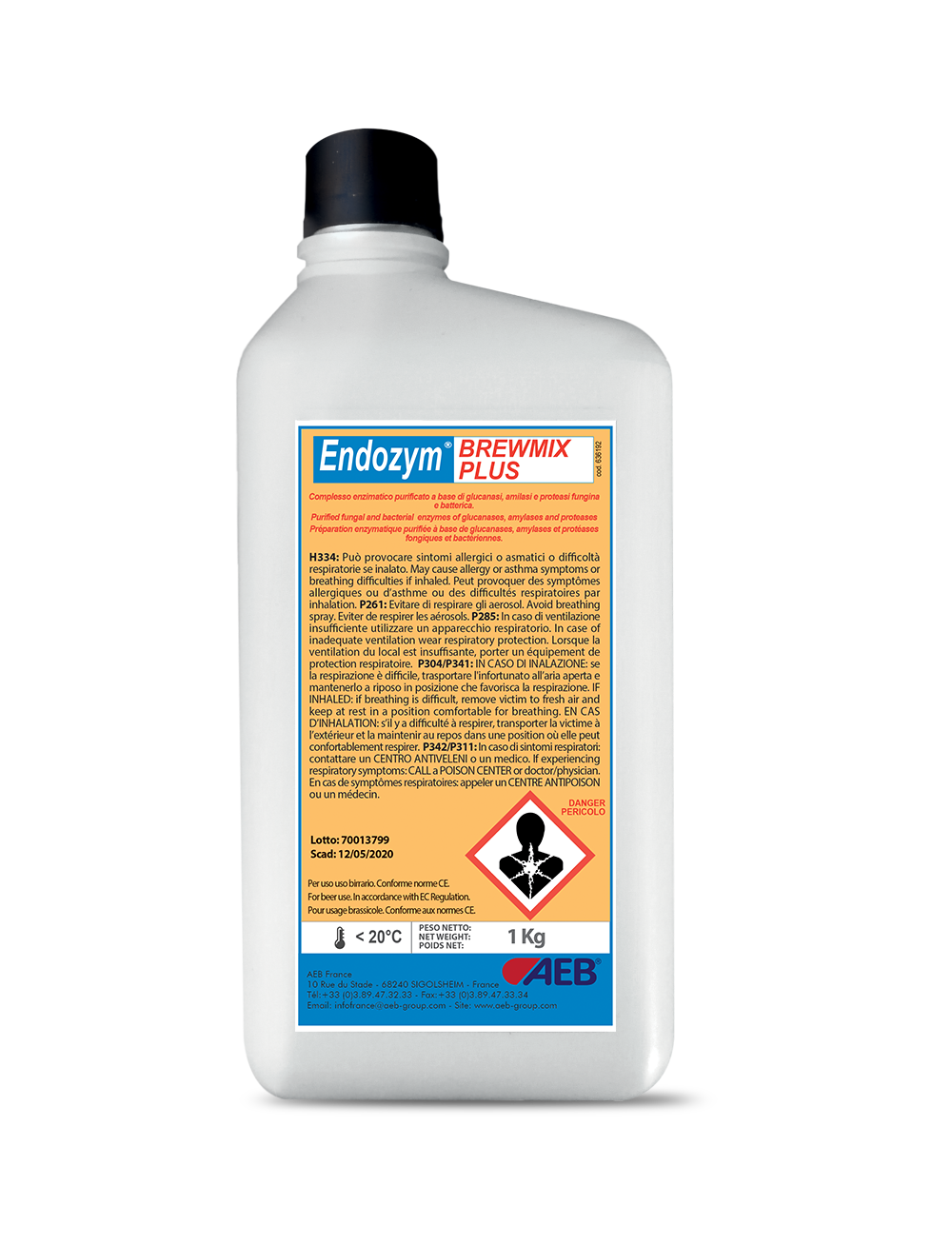 composition
Blend of neutral protese, thermo-stabilized alpha-amylase and beta-glucanase.
packages
0,25 kg net bottles in cartons containing 1 kg. 1 kg net bottles in cartons containing 4 kg. 25 kg net drums.
Do you want to be always informed of all the news, initiatives and events of the Group? Subscribe now to our newsletter!