ELEVAGE Sweet
Aging product that contribute to give structured and well balanced wines
Maturation or refinement is a very important stage of the wine making process. The colour of wines should remain lively and stable over time, tannins should develop appropriately and contribute to give structured, well balanced wines. Elevage Sweet is an innovative product based on yeast derivatives and grapeseed tannin. This unique formulation has strong antioxidising power and a great ability to stabilise aromatic compounds.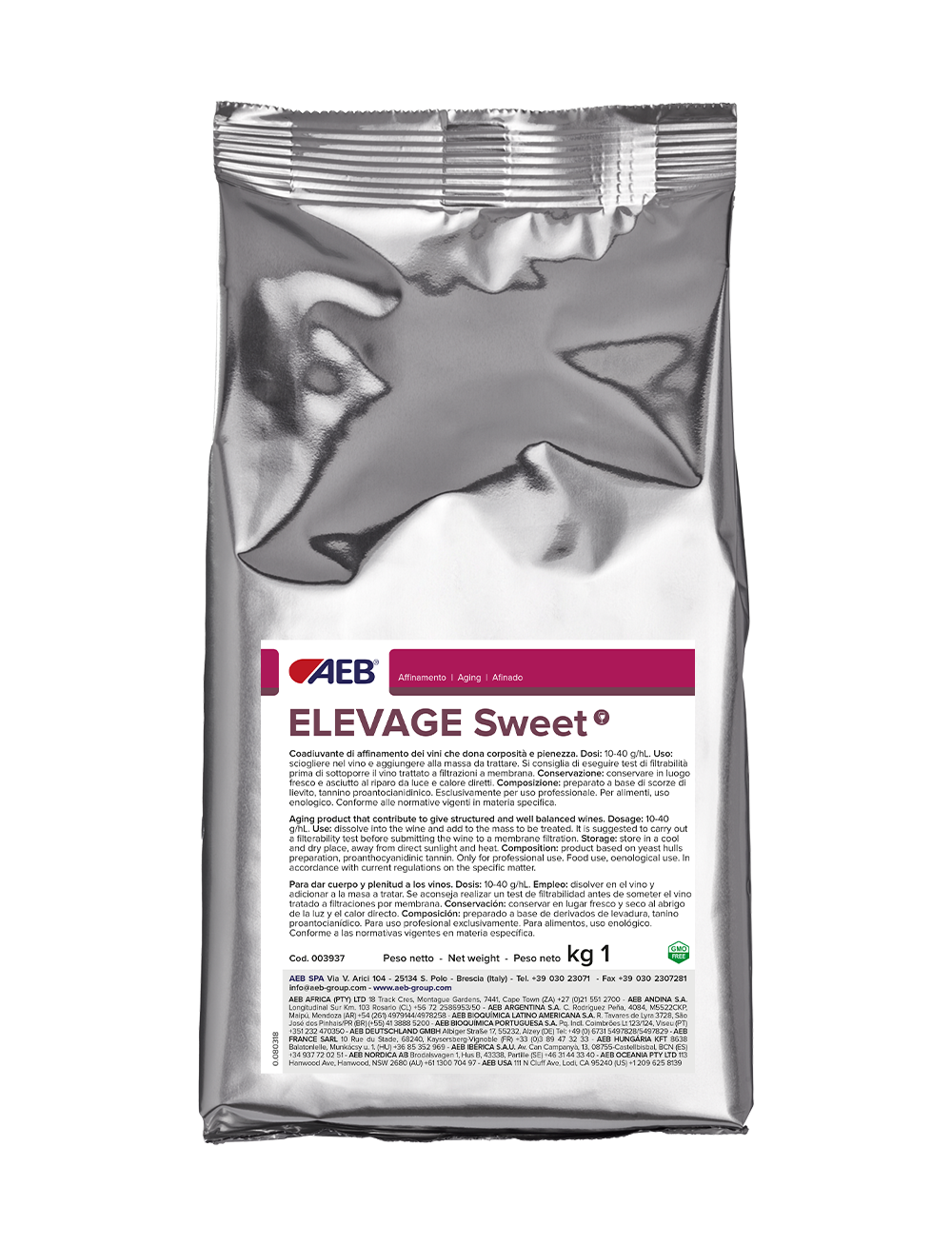 composition
Yeast derivatives and grapeseed tannin.
packaging
1 kg net packs in 4 kg net cartons. 10 kg net bags.
Do you want to be always informed of all the news, initiatives and events of the Group? Subscribe now to our newsletter!