SPECIAL INNOTEC AEB AND INNOTEC: A WINNING COUPLE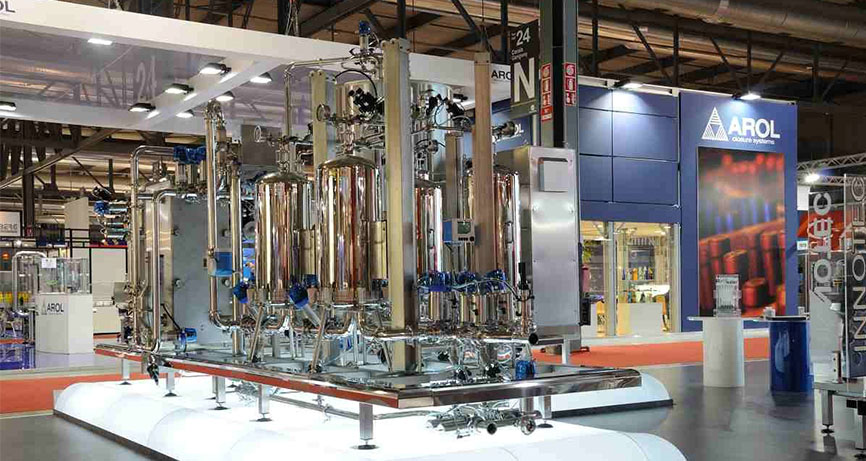 Double microfiltration line with CIP system, water filtration, heat exchangers and PDS.



After "meeting virtually" Luca Zavarise, we can say that we have acquired another piece of the world of Innotec and its philosophy.

Which are the synergies between our reality, our offer, our vision, and that of Innotec?

First thing, our products and equipment perfectly integrate with the plant technology offered by Innotec: from microfiltration cartridges to automatic dosing systems, from filtration housings to online dosing systems; and much more. All this with the high customization that has always characterized Innotec's philosophy, in fact Zavarise speaks of "tailor-made technology".

Another very important aspect concerns automation in the product utilization. The beverage industry is increasingly going towards this direction, in order to reduce human error. The alliance between AEB and Innotec is the perfect answer to this important evolution: AEB is able to guarantee a final product with no microbial charge and with a very low presence of preservatives; while Innotec's equipment enable automating processes (dosage, filtration, detergency, etc.).

Let's not forget the equipment enabling oxygen elimination, granting an increased product shelf life; and the equipment for autoclave sparkling wines, whose calibration is done through the addition of CO2 in line: AEB offers products that bring CO2 by refermenting. Innotec solves the problem if there is a lack of CO2, thanks to a machine able to make additions precisely and automatically.

Integration, but also sustainability. An excellent example is Recowater, an equipment developed by Innotec allowing filtering and purifying water, in order to re-use it in the treatment and production of beverages.
This aspect is becoming more and more important for all companies, because we are not only talking about environmental respect but also about consumption reduction and consequently costs.

From these examples, we immediately understand that the couple AEB-INNOTEC is a winning combination. A testimony? Astoria Wines, an Italian wine producing company producing 20 million bottles a year. It is an historical AEB customer, also owner of a microfiltration plant with built-in CIP signed by Innotec. Thanks to this, it was possible to sell Astoria – which first bought only Removil Liquid from AEB – some new products. Specifically, we speak about the detergents Membran UF, Percisan and X-Wash, used for the cleaning and hygienization of their equipment.

In short, it will take time, but there is a good ground.
We trust in everyone's collaboration, so that new experiences and great achievements, like that of Astoria, can emerge from this union.
The integration between the two realities began a few months ago and is continuing successfully.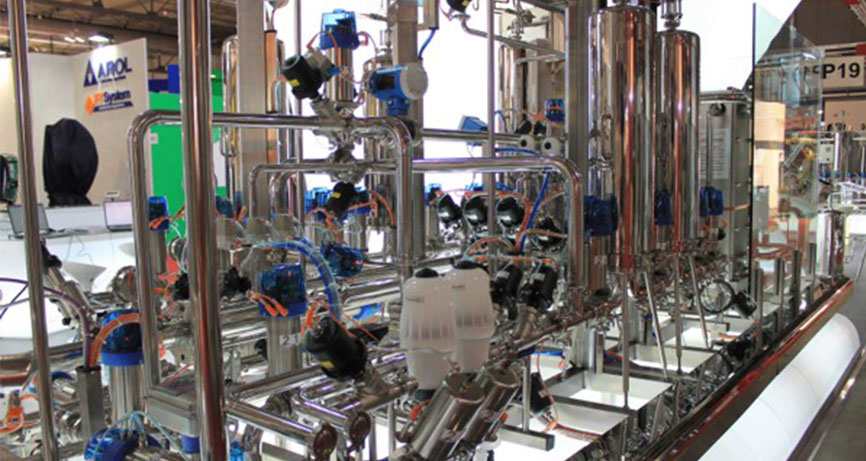 Acid and SO2 automatic dosing system.
Deox, automatic system for modifying the dissolved gases in wine.